Staying motivated during home renovations can be tricky. DIY home renovations can put stress on even the best of relationships. They can often take longer than anticipated, and cost more than expected. However, there are ways to get through the hard part (the actual renovation), so you can get to the good part! (Loving the space you live in)
Lets take a look on how to stay motivated during the remodeling process!
1. Focus on the Small Successes and Stick to Your Plan
Take a TON of before photos of your project. When you are only part way through your renovation process, it can seem like no progress has been, which can lead to burn out and frustration. Look back at those before pictures and I guarantee you will realize you have made much more progress than it feels like. Focus on all of the small changes that have been completed, which will lead to the bigger results later on. Just keep going and stick to your plan!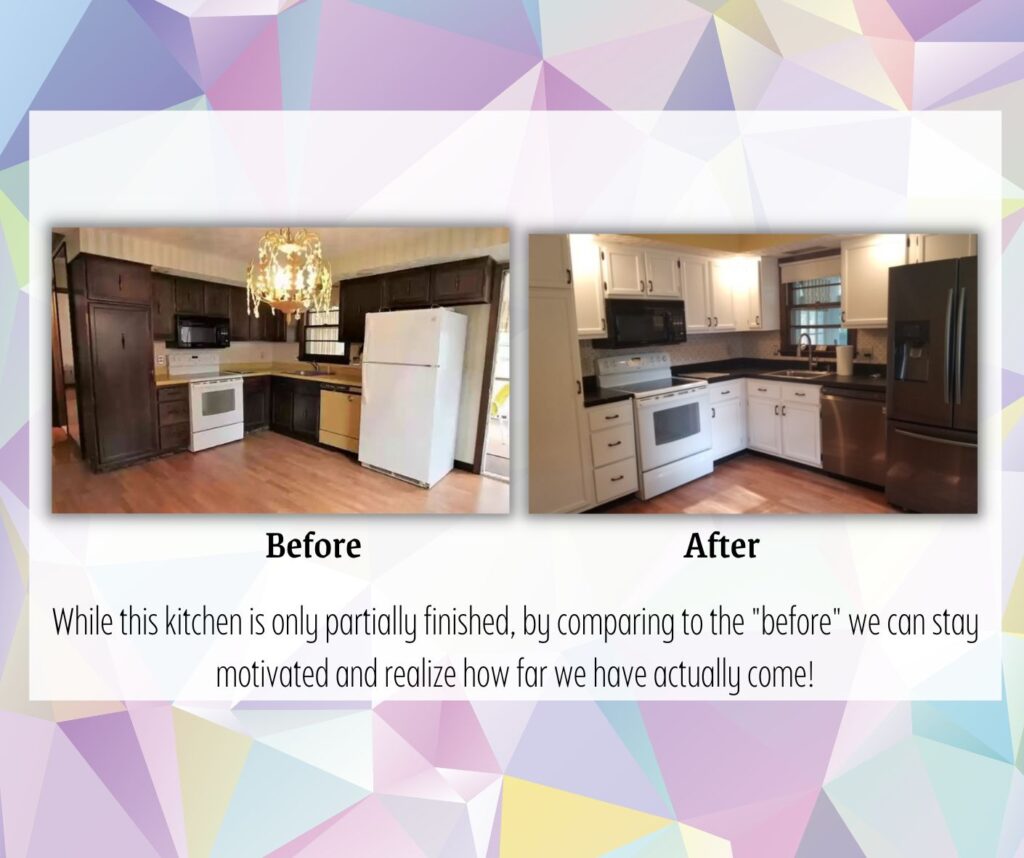 Look at information on Kitchen renovations here: https://tomthetoolmantyler.com/bathroom-kitchen-remodeling/
2. Be Realistic
If you are completing these renovations yourself, realize that you do not have as much experience as a professional. THAT IS OK! As long as you stay realistic and work within your capabilities, you won't end up disappointed when things don't quite work out or move as fast you think they should. Stay focused on your goal, and create a plan with realistic expectations.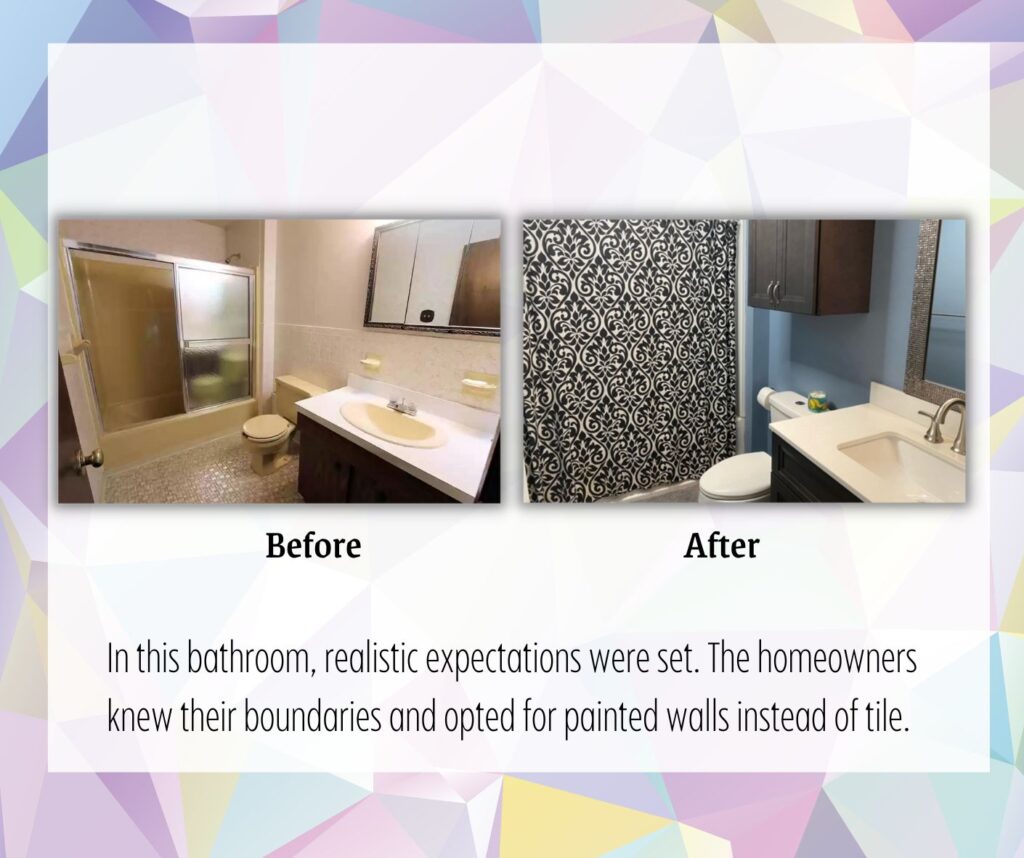 Check out information on bathroom renovations here: https://tomthetoolmantyler.com/bathroom-kitchen-remodeling/
3. Look Forward
It can be hard to keep your eye on the prize when you are walking through a construction zone every day. Perhaps you are renovating your kitchen, so you are cooking dinner in the microwave now located in the living room. Things are going to get messy. THAT IS OK! Envision what the final product will look like. Perhaps for you that means a vision board, or a drawing of the space. Remember, that it will get better.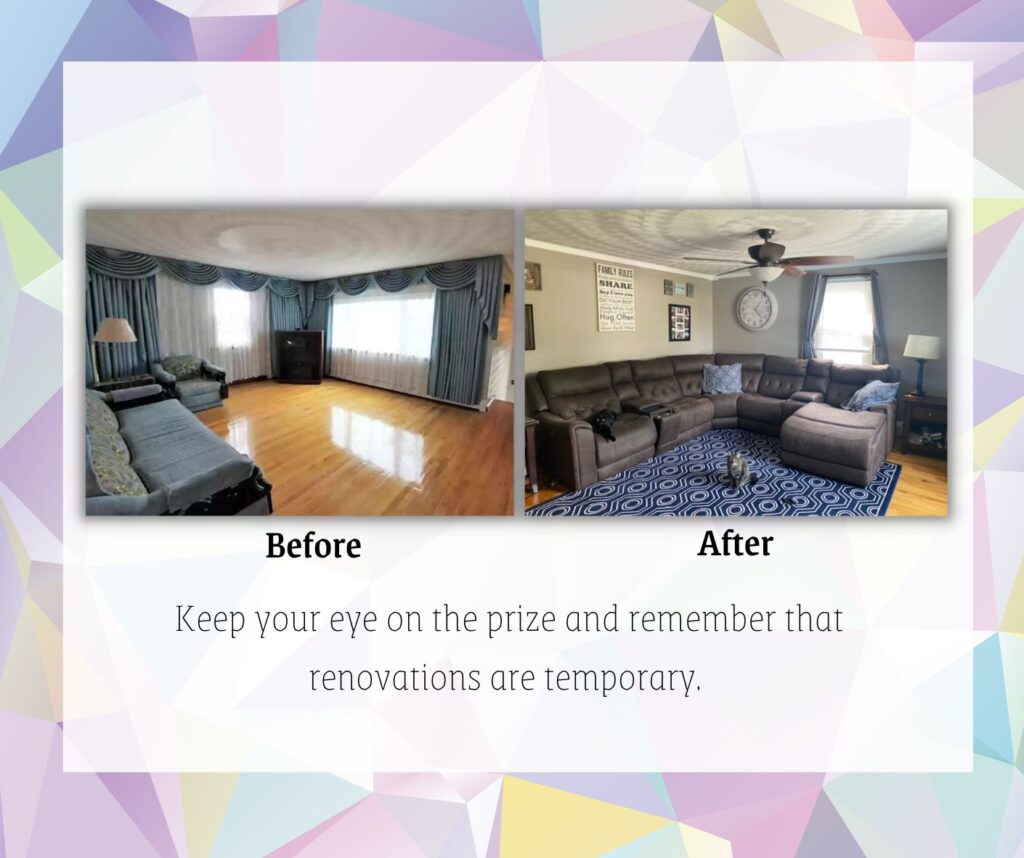 Check out info on home renovations here: https://tomthetoolmantyler.com/home-improvements-renovation/
4. Focus on the Good – Not the Bad
When you bought your house, you saw the potential of what "could be" which helped you fall in love with the space. Remember, what ever attracted you to the house in the first place is still there! So, perhaps you can't change the pop corn ceilings right now, but you can change the lighting fixtures. It is a compromise that can still bring a positive change to the space. Focus on the good and what you can change right now, and realize the rest will get done in time.
Check out basement remodeling information here: https://tomthetoolmantyler.com/basement-waterproofing/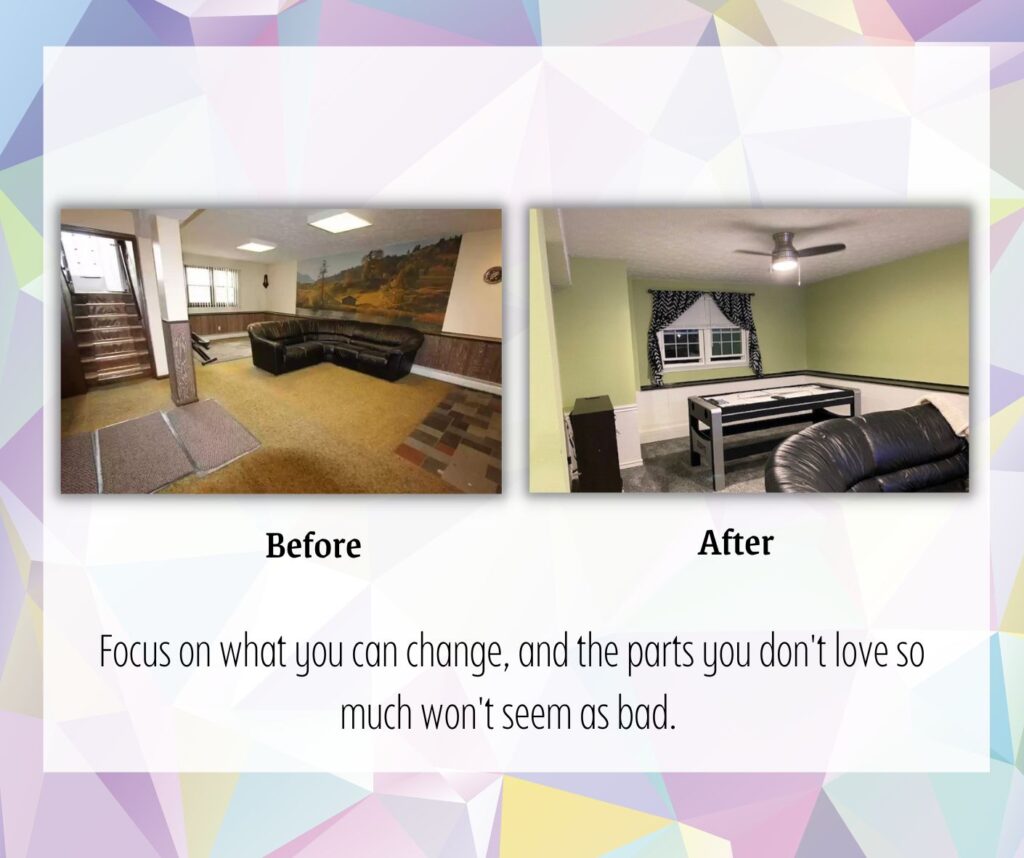 Handyman services are a great alternative to full renovations. Check out info here: https://tomthetoolmantyler.com/handyman-services/
5. Take a Break
Home renovations can be exhausting! Whether you are going the DIY route, or hiring a professional, the decision making, life disruptions, and stress involved can lead to burn out quickly. Be sure to take a break from it all. This will help you gain perspective and refocus your energy on the things that matter most.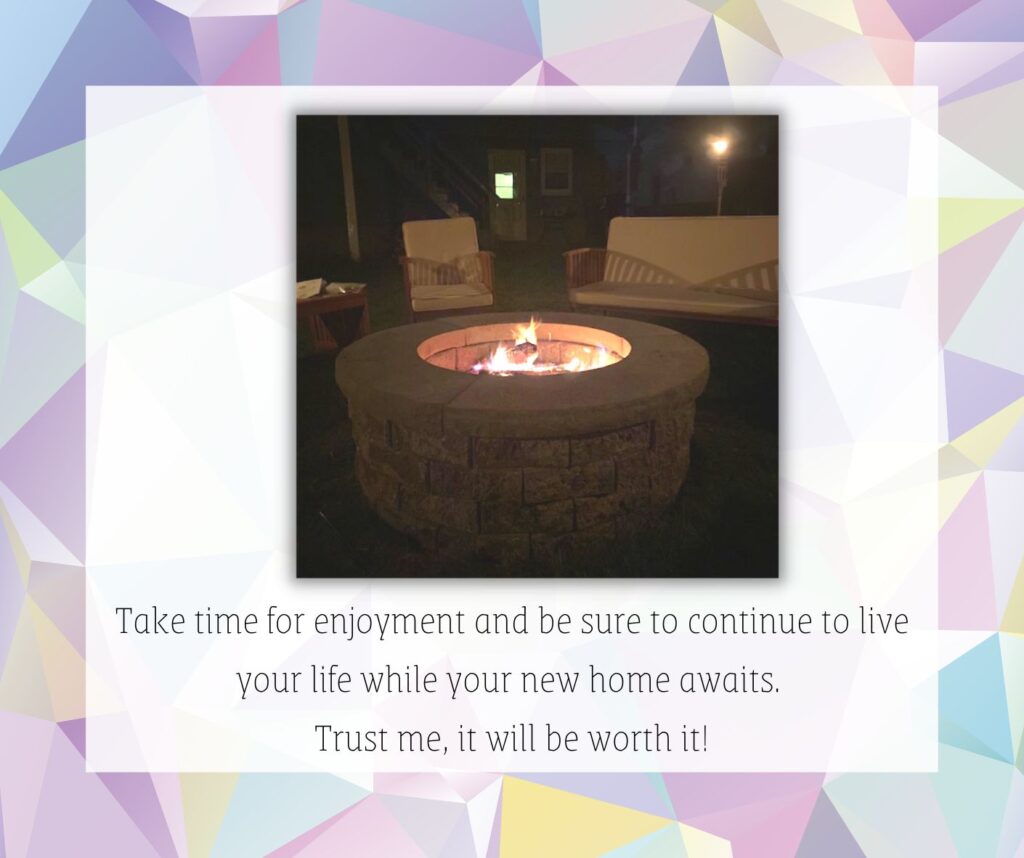 Check out customer testimonials here: https://tomthetoolmantyler.com/testimonials/