All homes should benefit from functional designs! Let's take a look at how smaller spaces can benefit your home from multi functional designs to help utilize space.
Multi Functional Dividers
In a smaller home, it is important to utilize pieces that offer multiple uses.
A room divider is a great way to separate a space while allowing display and storage at the same time.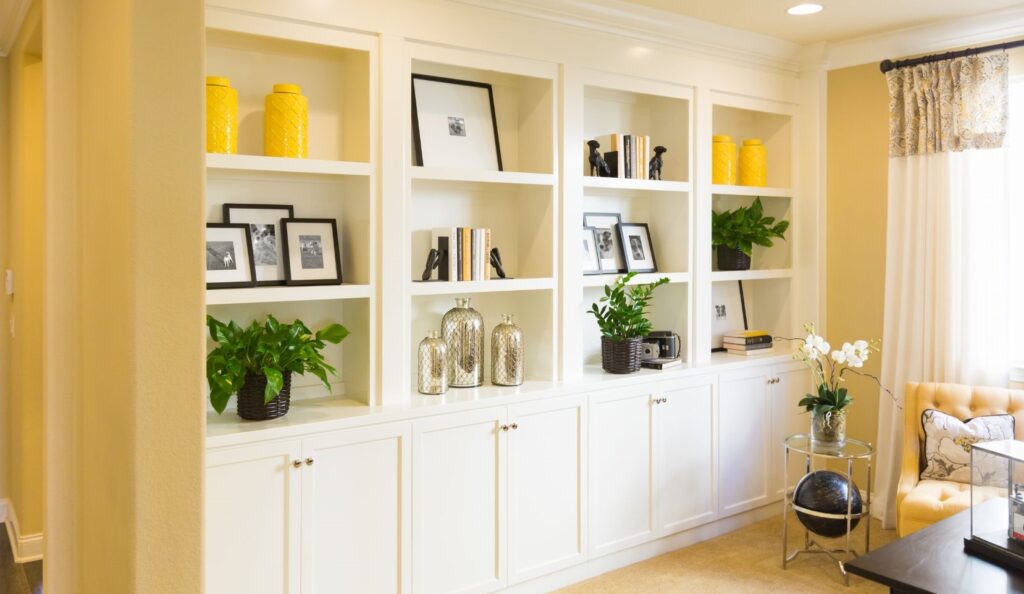 2. Embrace the Light with Pure White
Using a white or light color pallet increases the amount of light reflecting through out a room. This radiating light will give the appearance of a bigger space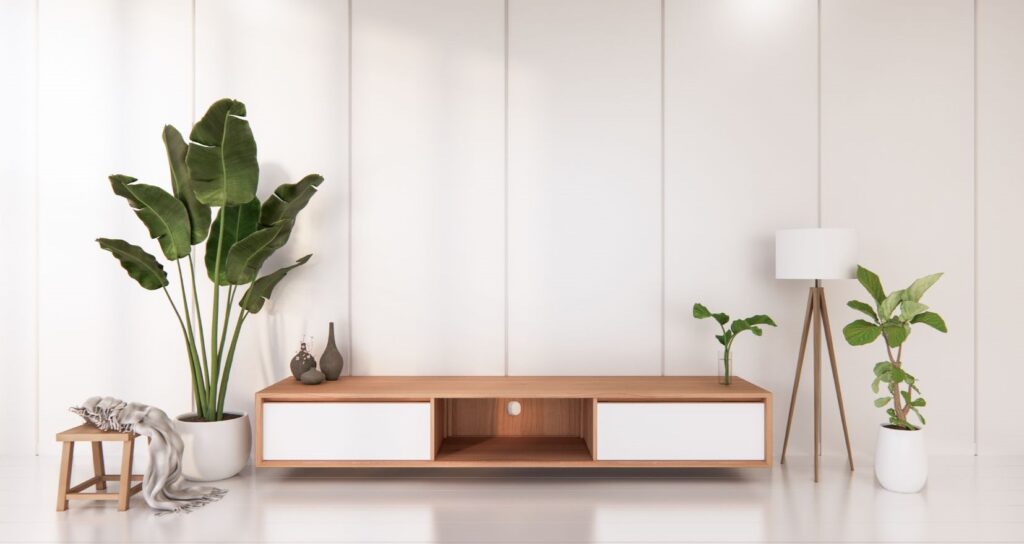 3. Think Up – Install Overhead Shelves
Overhead space is a wasted resources. By installing custom shelves you can decrease clutter and use for displaying your favorite items or as book holders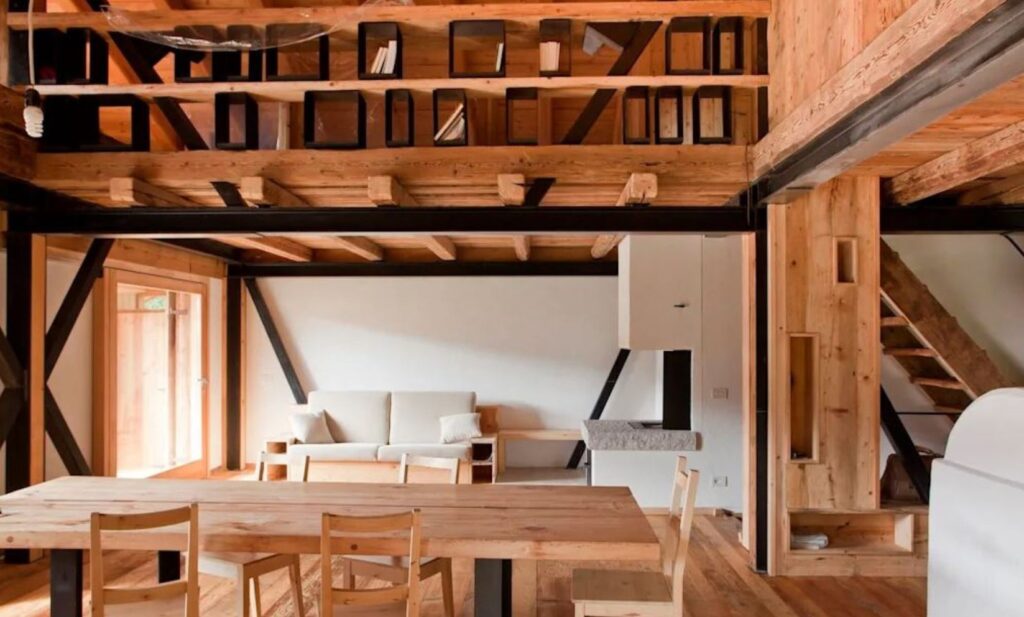 4. Custom Built Entertainment Center
Creating an entertainment center with floating shelves and cubbies allows the area to feel less bulky while providing functionality
5. Brighten Up Your Space with Flowers and Plants
Greenery and flowers in your compact space can add style and brighten up the area. Do be careful to not overcrowd the room by strategically placing the plants to give the room just a kiss of freshness to appear open.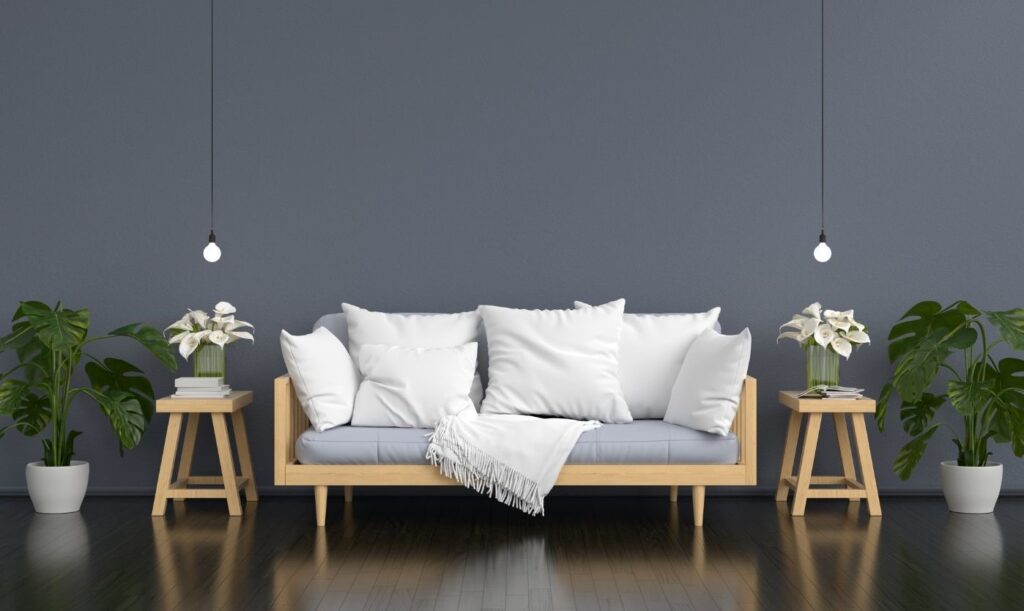 6. Utilize Large Area Rugs
Trick your eye into thinking your compact space is bigger than it is! Use an oversized area rug to do just this. Aim to go as big as you can.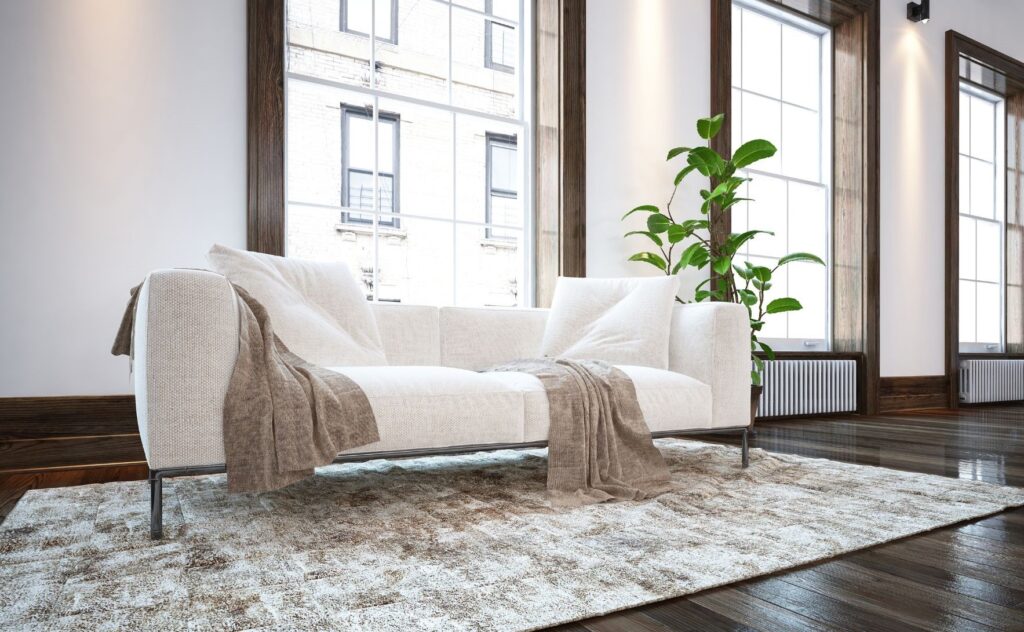 7. The Magic of Mirrors
Mirrors can add additional light and the feeling of additional space in a compact area. Whether you choose to do one large mirror, or a wall of smaller ones, the effect will remain the same.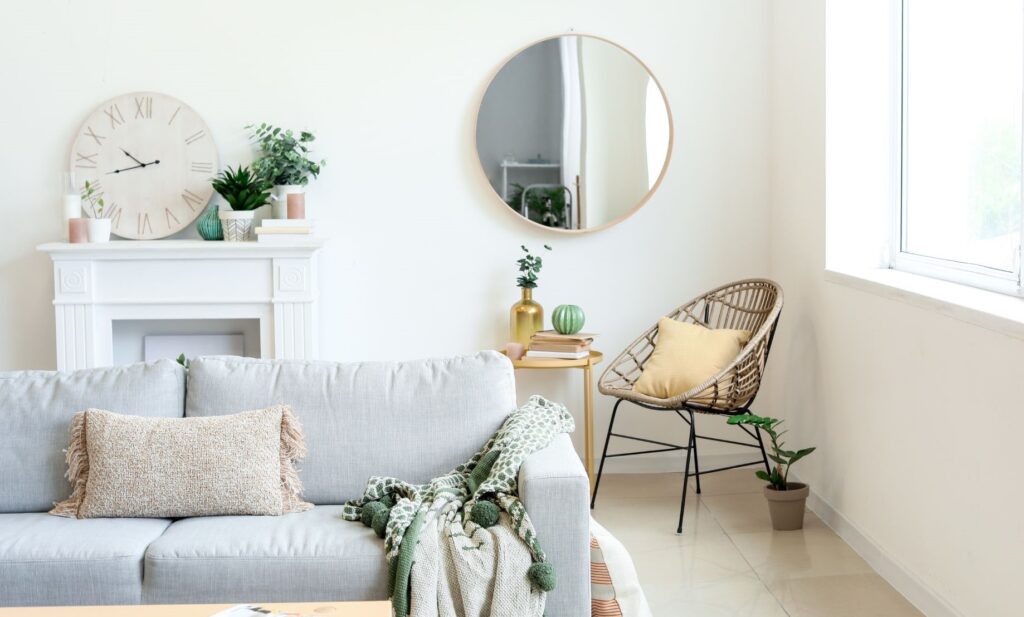 Our project managers specialize in creating functional spaces and are ready to create custom pieces to enhance your home. Call us today to transform your space.