Basement renovations can significantly increase your homes value. The value increase is not just financial, but the livable square footage improves your useable, functional space. While homeowners work hard to create a finished basement that meets their needs, the stairs that lead to the space can often be over looked. Lets check out some stair inspirations that can take your basement remodel to the next level.
1. Stairs with Slats
An easy way to make your space appear more open, and easily customizable to match other design elements in the room.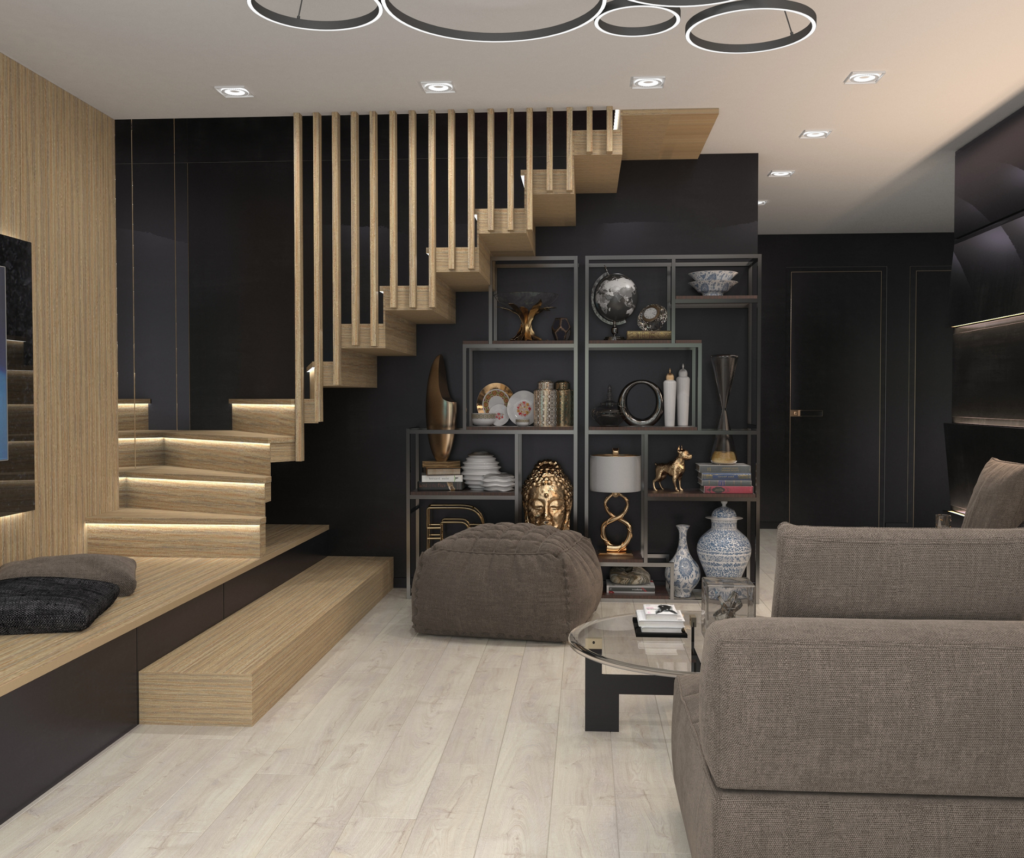 2. Glass Accents and Floating Steps
Sleek and sophisticated, this glass staircase with floating steps will be sure to add the extra special touch to your finished basement.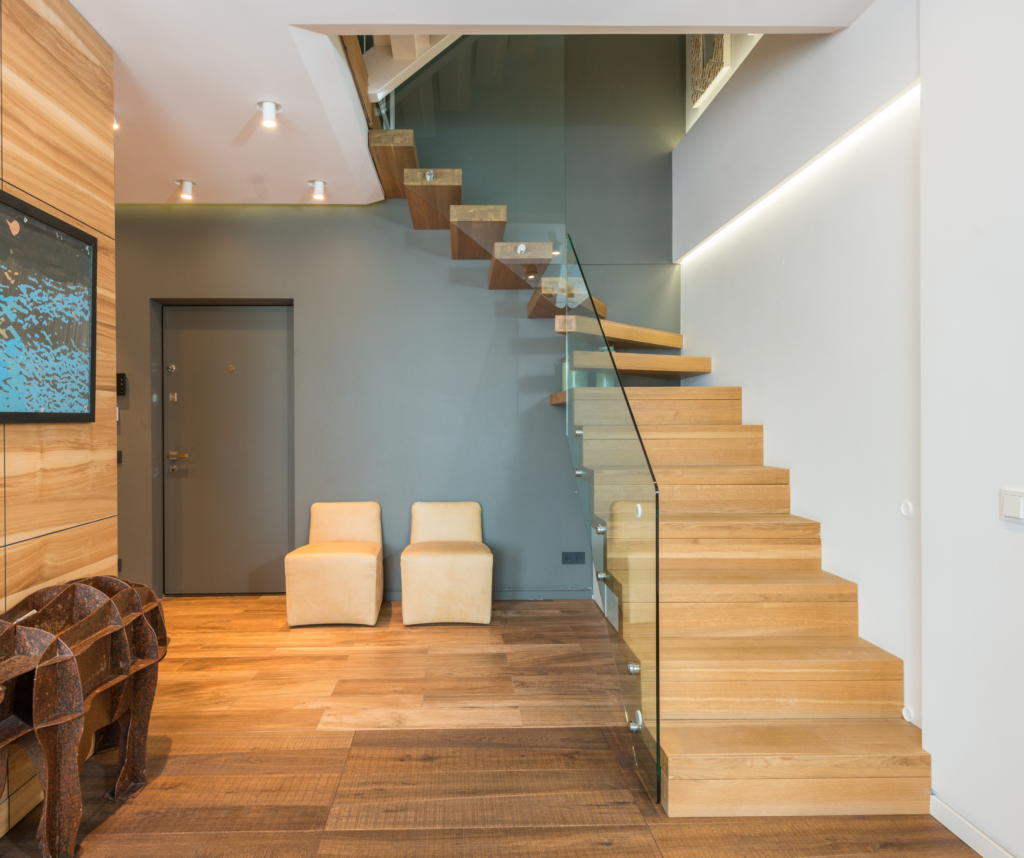 3. Make Room for Metal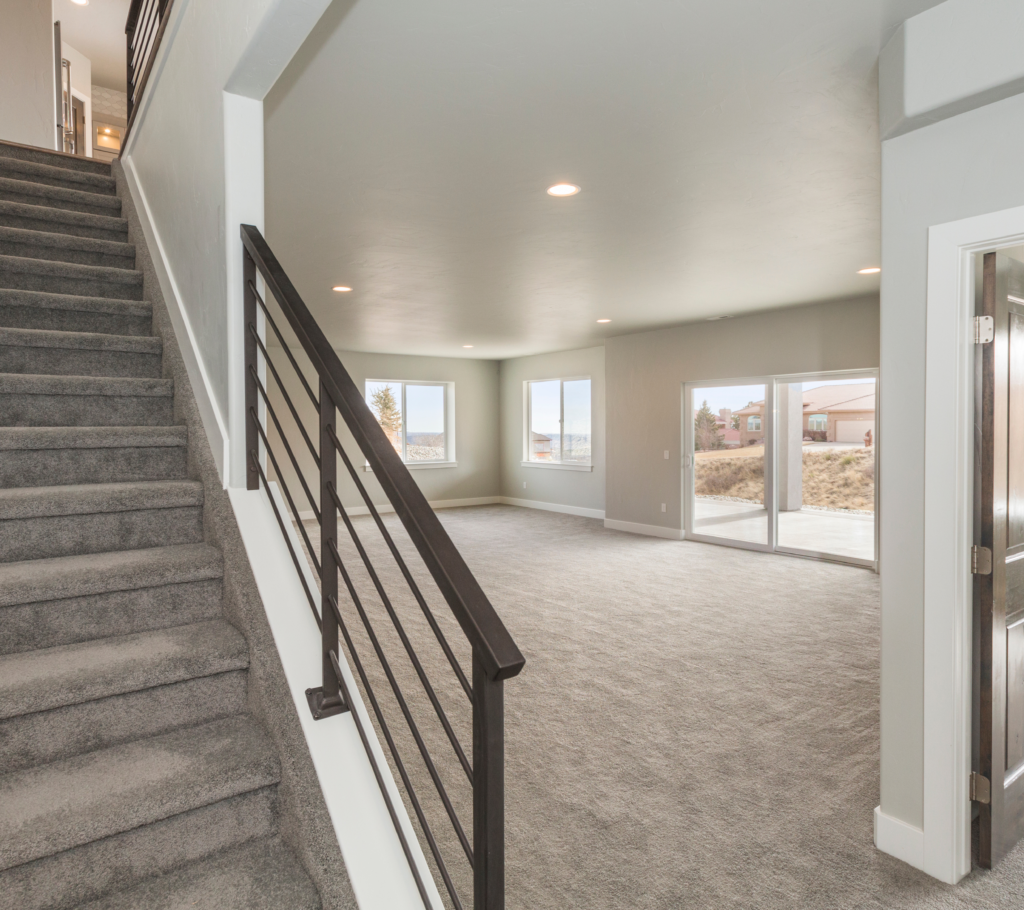 Although metal can sometimes look sterile, when the correct metal touches are added to your staircase it can give the space a warm, cozy edge.
4. Functional Design: Carpet is Back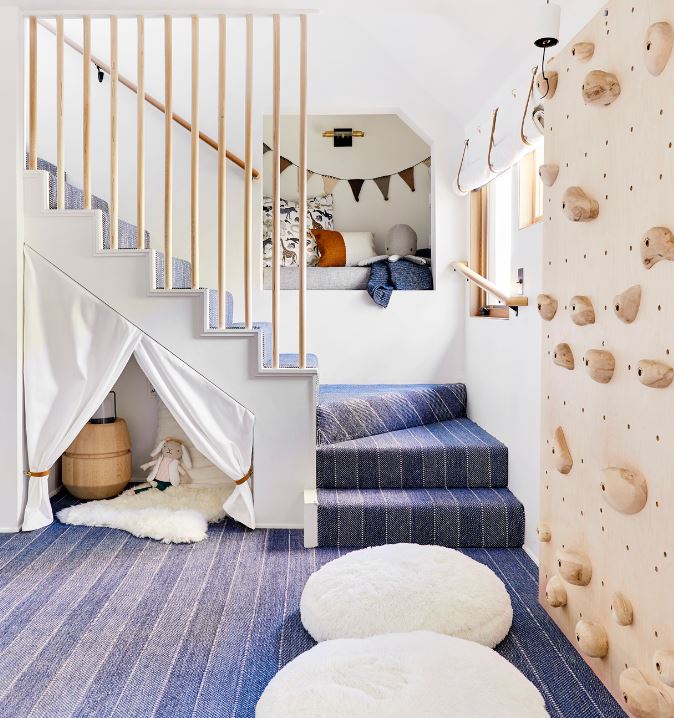 Designer Emily Henderson added memory foam under this wall to wall carpeting to creating a perfect play space. The same carpeting continues up the stairs to create a uniform, inviting cloud to walk down as you enter the space.
5. Be Bold with Color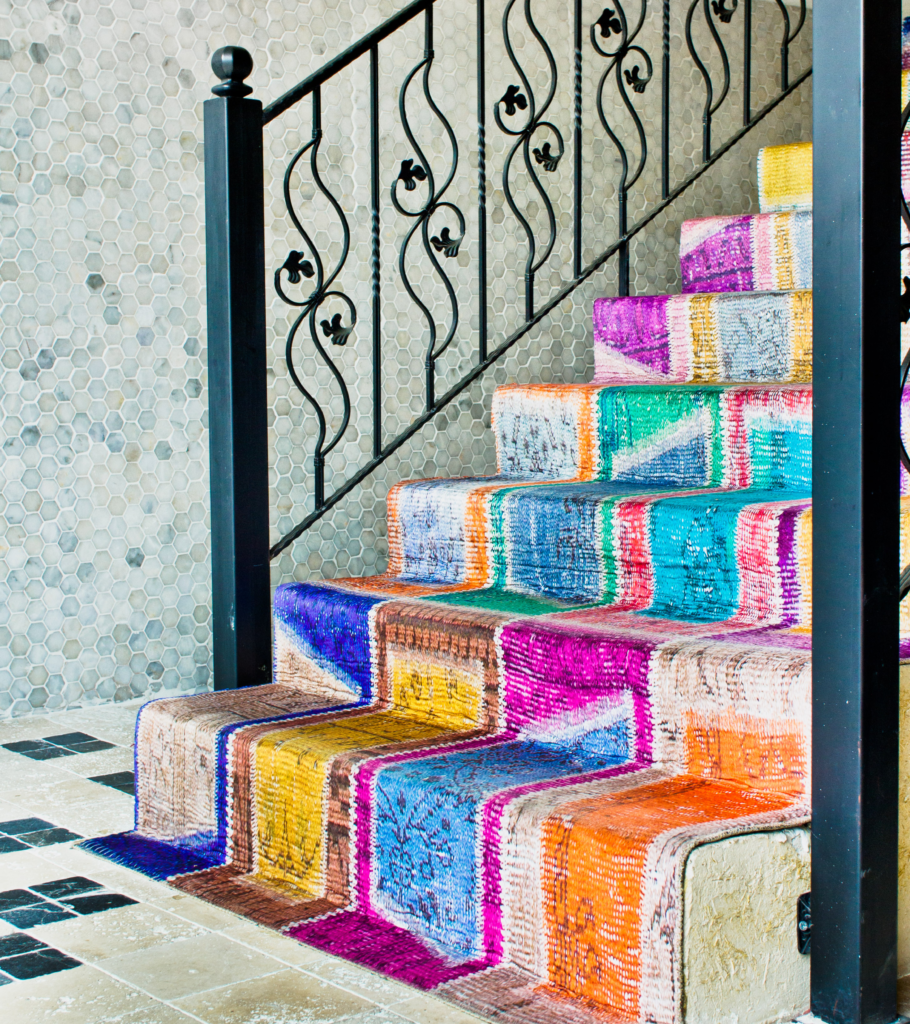 Whether you choose to use carpet or paint, don't be afraid to be BOLD! You can ease your way in by painting the treads of your stairs with a pop of color, or utilizing the wall by your staircase to paint a bold accent wall.
6. Illuminate Your Way
Create a one of a kind staircase that illuminates your way down to your new special space. If you aren't ready to commit to a fully illuminated staircase, ease your way in with just a few recessed lights in the steps.
7. Utilize the Space Underneath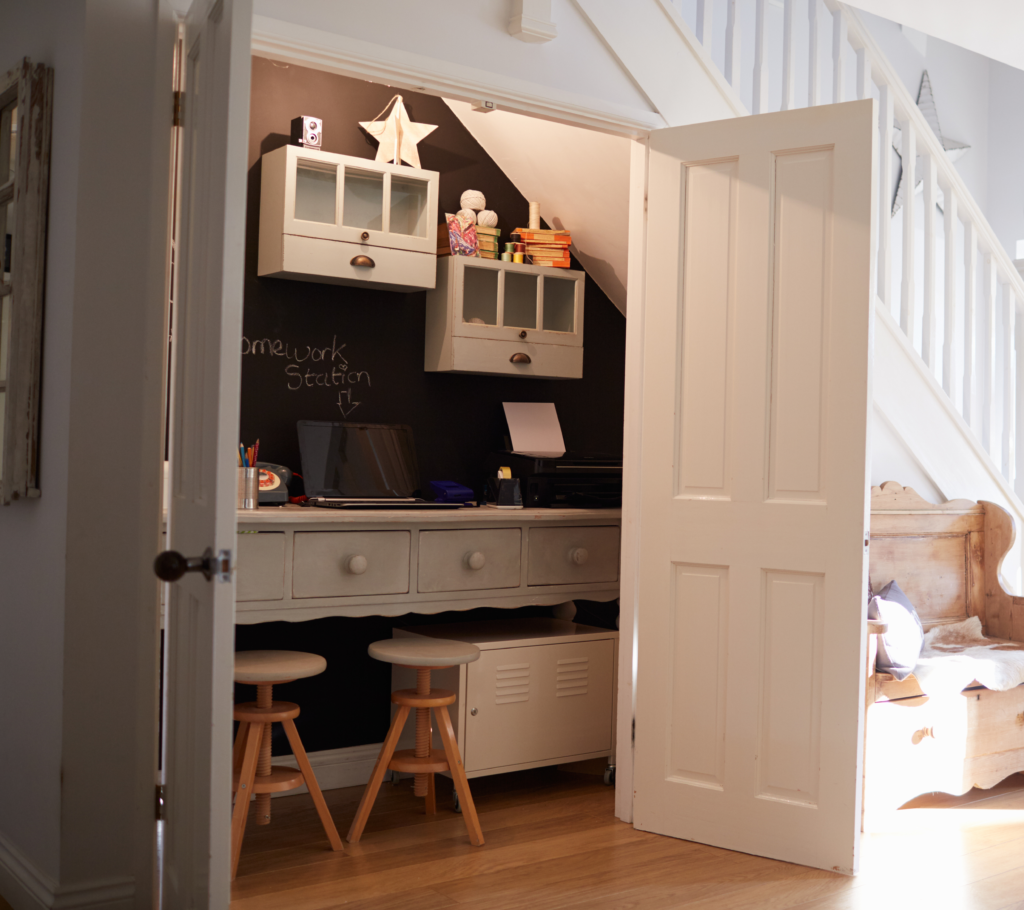 The opportunities for this space are endless!! For a grown up feel, create an under the stairs wine cellar. If kids are in the area, a cozy reading area with built in book case are calling your name.
8. Play With Your Theme
Don't be afraid to go all out! Textures, lights and patterns can create a fun experience that guests will be eager to explore!